How to Schedule
Our organization partners with the Georgia Farm Bureau county offices across the state to implement the program at the local level. The county Farm Bureau office coordinators will submit the date request on your behalf.
STEP 1: REVIEW AND REQUEST AVAILABLE DATES
Review the available dates by district below. Contact your local county Farm Bureau to express interest and create a plan to sign up during your designated sign up period. View a list of county contacts.
STEP 2: SUBMIT REQUEST
Work with your local county Farm Bureau office to submit the date request during your sign up period. They will submit the request on your behalf. Only a trained representative from the county Farm Bureau can submit the request, not the school coordinator.
STEP 3: NOTIFICATION OF PROPOSED DATES
You will receive notification of your mobile classroom visit at least 1 month in advance. If the mobile classroom is unable to visit this year, your location will be prioritized in future requests and resources will be made available to you.
STEP 4: GET PREPARED
Develop a class schedule and plan for student engagement before, during and after the visit. We have template schedules and prepared lesson plans to get your teachers started and your students engaged!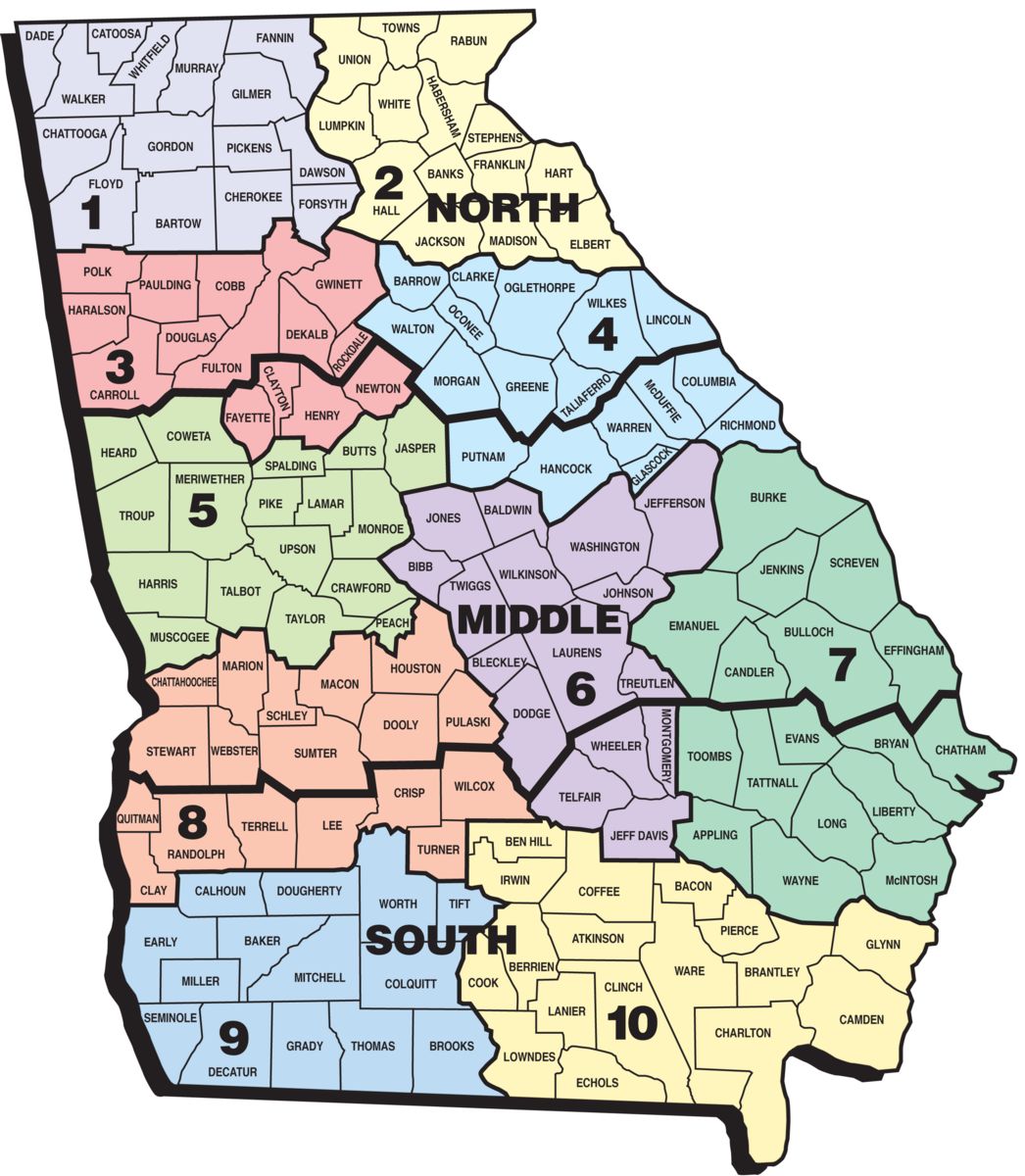 ---
Available Dates by District
Excluded dates include holidays, Farm Bureau events, and scheduled maintenance.
2023 Dates
School Months:
August - May
Summer Events:
May 22 - Aug 11, 2023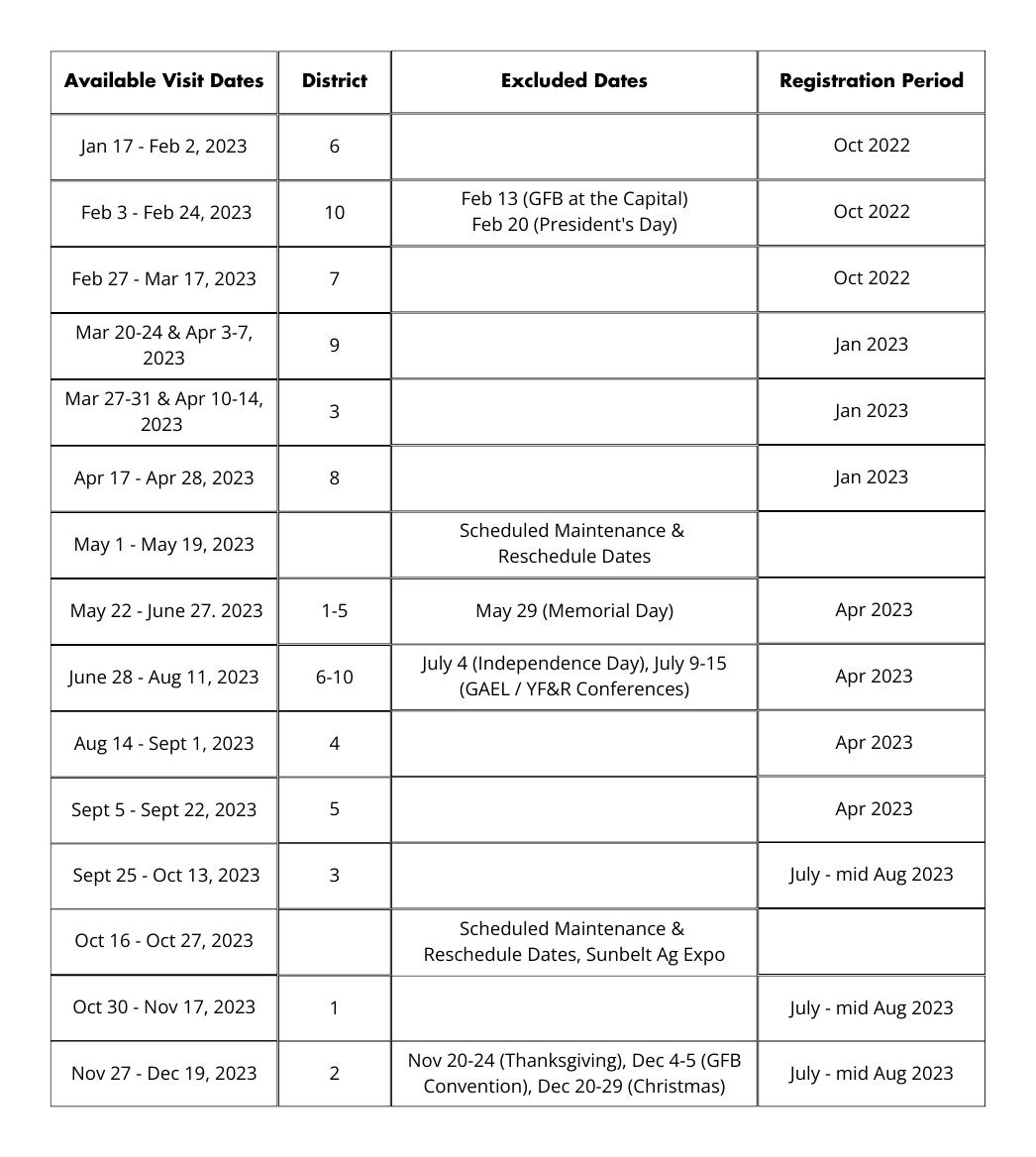 2024 Dates
School Months:
August - May
Summer Events:
May 20 - July 26, 2024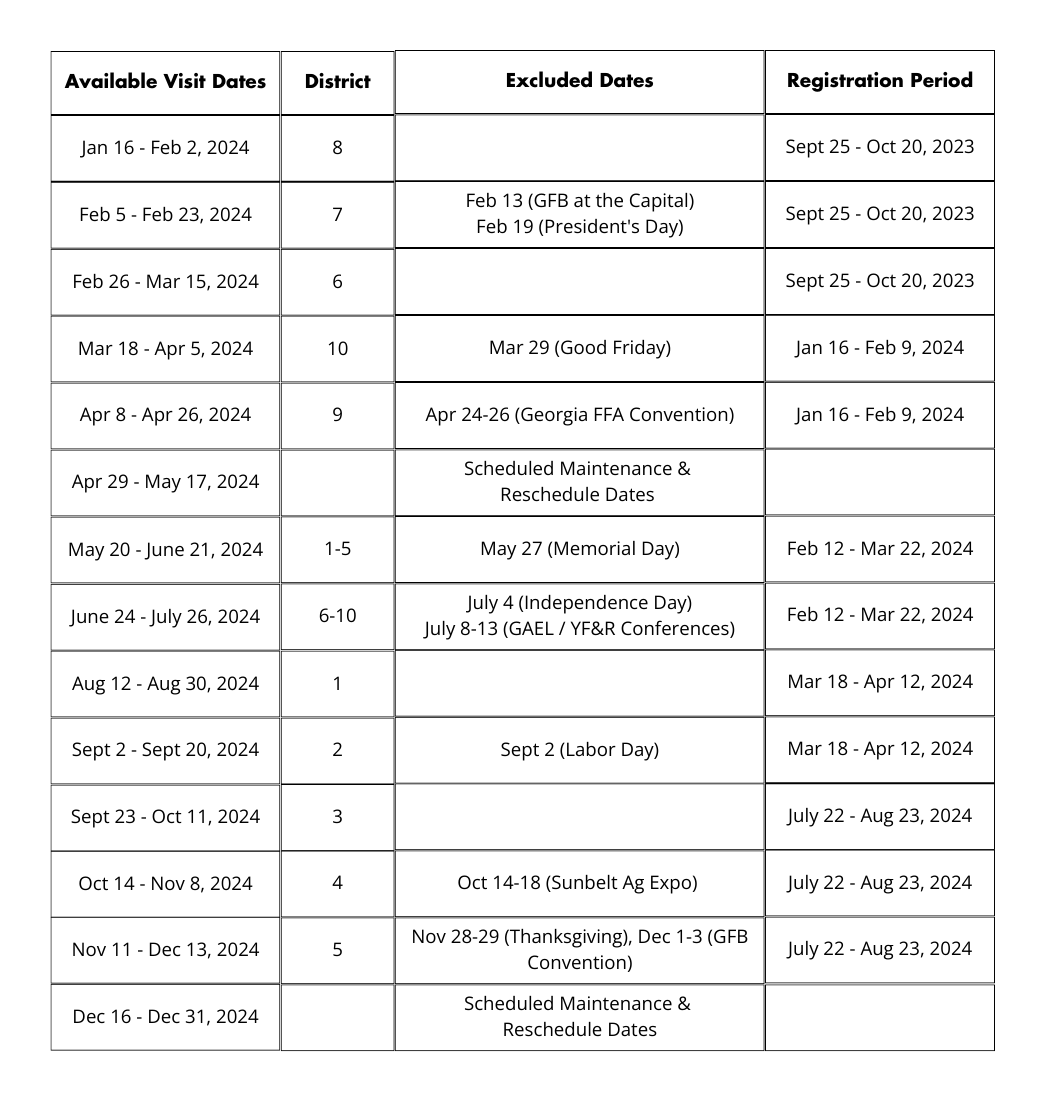 Still have questions? Email info@georgiaagexperience.org